Online Resources with Cambria and Cosentino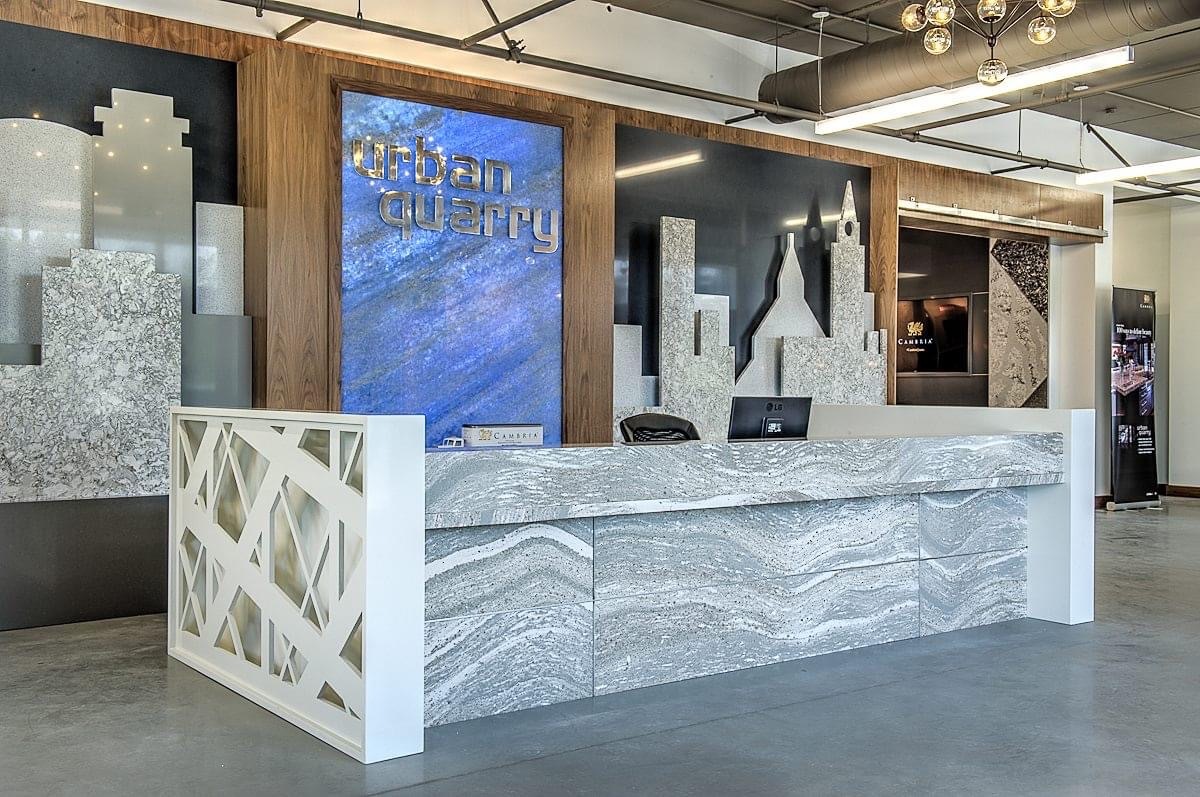 In March, our world came to a halt as the world embarked on a global health crisis, shutting down many businesses and keeping everyone safely inside their homes. Business owners and employees were resilient finding new ways to communicate, and creative methods to keep business moving forward as much as possible in an uncertain time.
As industry leaders (and an essential service through the pandemic), the Urban Quarry mandate and passion has always been to provide our customers with the highest quality quartz products to make their homes look their best, while providing functional and stylish spaces.
Working remotely from home has become the norm – and we were thrilled to see how many of the countertop surface brands we carry quickly transitioned to offering online tools and resources for our customers. Here are a few of our favourites.
Conversations with Cambria
As the world transitioned to working virtually, Cambria launched an amazing web series via social media, more specifically Instagram, throughout the month of April called Conversations With Cambria – four weeks of virtual tours with industry experts, Instagram Lives and yes, even online wine tastings! Each week they presented new ways to brighten your space, in an effort to help people fully enjoy their time in their homes.
The full run-down of episodes and links is available here, and be sure to follow Cambria, on Instagram for more videos and tutorials!
Cosentino WE
Cosentino just launched Cosentino WE, in Canada, a new digital incentivized program for the architecture and interior design community. The new program provides architecture and interior design studios, kitchen and bath retail stores, and fabricators with benefits and exclusive advantages, online expert advice, digital marketing solutions and even rewards. Members will have visibility on Cosentino's digital sites and social networks, as well as access to online resources including inspirational content and design imagery.
Cosentino City Live!
Cosentino also recently invited professionals to explore the world of architecture and design through an international video series titled Cosentino City Live!. Taking place through the Cosentino City Showrooms' social media channels, it lets interior designers and architects interact with top design specialists as they share the key to designing beautiful spaces through their own personal experiences. Visit the Cosentino Canada Instagram, and click on IGTV to see all their online initiatives, as well as their #TogetherAtHome series.
Finally, we want to thank you all for your patience, understanding and support as we return to work in these unusual circumstances. As a reminder, we are here to help support you through your projects while still managing the daily operations as best we can. Our orders, quotes, and scheduling staff are all working and monitoring your questions daily – happy to take your calls and emails. We are working hard to make sure that our customers are 100% satisfied! And in the meantime, we're proud to partner with brands who are dedicated to making sure you're kept up to date on all the latest news, styles, and trends.