#UQ35 | The Urban Quarry Story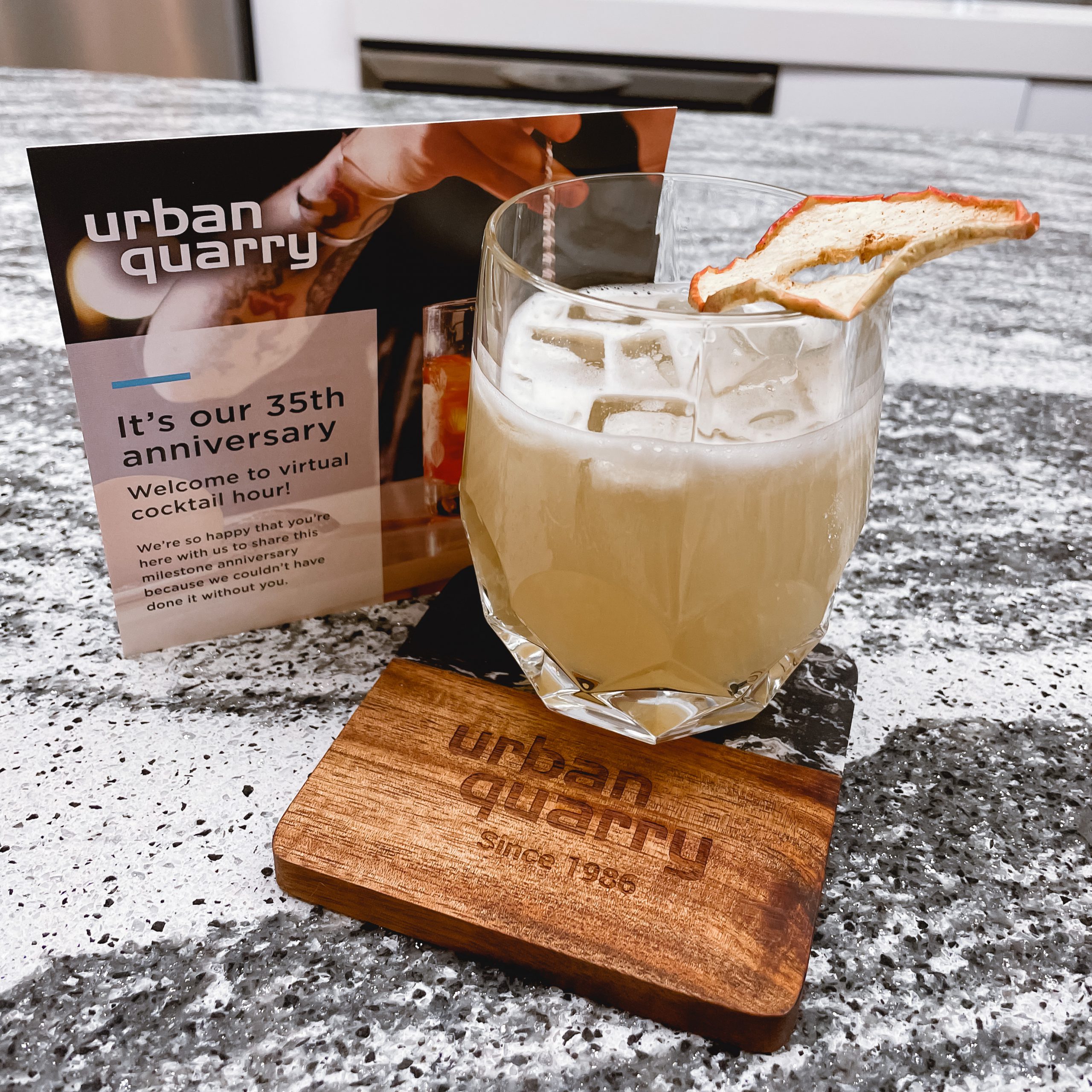 Now in our 35th year, Urban Quarry's strong commitment to exceeding our customers' expectations through quality products, innovative technology, and superior craftsmanship has never wavered. We pride ourselves on our solid core values – since 1986 and every year since then.
Our story began 35 years ago under a different name, Marble Unlimited, founded and co-owned by Laurent Bellavance. In a short time, Laurent became the sole owner and started increasing product offerings while planning the first of three expansions. Continuously elevating the quality of surfaces offerings, and as industry needs grew, the business made the leap to natural stone fabrication. "What I love about this industry is that it's versatile and forever evolving with technology, and of course we get to work with some of the most beautiful pieces of art that mother nature creates," said VP of Operations/Co-Owner, Mireille Bellavance.
By 2009, our name officially changed to Urban Quarry.
For years, Urban Quarry has been growing our client base of architects, interiors designers, homebuilders and design-build professionals, with our products available through an extensive network of kitchen and bathroom dealers in and around Eastern Ontario. We have gained the reputation as a trusted custom fabricator for premium stone surfaces.
While our product offerings have changed and grown over the years, the one thing that has always remained constant is our strong family core values. With two of Laurent's children now running everyday operations, it's a family business through-and-through. "Our Urban Quarry team is rock solid, we are so fortunate to have such a dedicated and proud team. Over the years, we have continued to elevate our culture, and have tried to be creative with our employees to show appreciation and value," said Mireille.
Our team of 75-plus extended family members are all so passionate about their work, allowing us to act as trusted advisors to our clients and their projects.
At the end of the day, we believe that in providing this exceptional experience, it has kept our clients coming back year after year – project after project. Urban Quarry President, Bob Gould says, "We are so fortunate as a local and family business to be celebrating 35 years in business during these difficult times still, and look forward to our growth within our ever-evolving industry which we love so much, along with our staff."