Dressed To Impress – Say Hello To Our New Website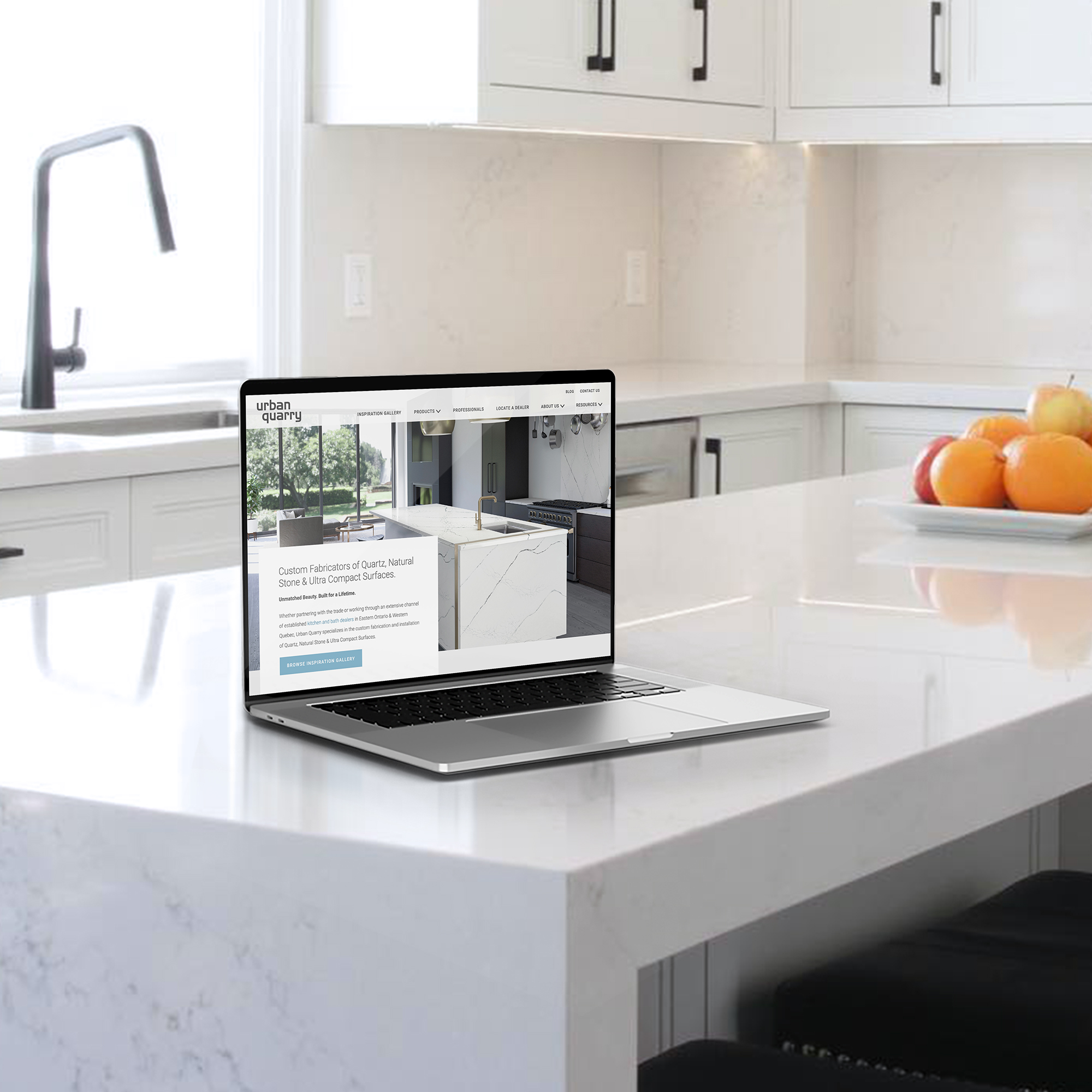 We've been busy over here at Urban Quarry, working on our new look, finalizing our corporate values of accountability, excellence, honesty, respect, and loyalty, introducing new product lines, and so much more – including improving your online experience with us. And now, we are ready and oh so excited to share with you the informative and inspiring content on our new website.
So, what's new to the site? Let's start browsing:
Whether partnering with the trade or working through an extensive channel of established kitchen and bath dealers – Urban Quarry is proud to be one of the most trusted and respected custom fabricators and installers of quartz, natural stone surfaces, ultra-compact surfaces and now, the new butcher block line of countertops, Caribou.
If you like the new Urban Quarry website as much as we do, consider following us on social. We love to share our stories with you via our social media channels – from new products to customer testimonials and of course, inspiring project images countertop and surface installations, we share it all. Follow us on our Facebook, Instagram, Twitter and LinkedIn pages. We're on Pinterest, too! For any of our customers, architects or designers, please feel free to pin and/or tag us in your project photos.
Stay tuned for lots more exciting updates coming your way – including the celebration of our 35th anniversary in business this year. Thank you all for your support and for following along on our journey!