The Urban Quarry Story
Urban Quarry's origin story dates back to 1986, when Laurent Bellavance co-founded Marble Unlimited with two other partners. Nine years later, Laurent became sole owner and began to increase his product offerings while planning the first of three business expansions.
In 2003, with industry demand for natural stone growing, the business made the leap to natural stone fabrication. By 2009, Laurent's children were deeply involved in the family business, and the name was officially changed to Urban Quarry.
In 2023, after 35+ years of dedicated leadership, Laurent stepped down from his role as CEO to focus on spending time with his family, nurturing his health and pursuing his passions. His contributions to Urban Quarry have been immeasurable, and his legacy will forever be a part of our company's fabric. With Laurent's retirement, President, Bob Gould, and General Manager, Brian Gray, assumed new ownership roles while Serge Bellavance VP, Sales and Marketing and Mireille Bellavance VP, Operations continued as co-owners.
Headquartered in Ottawa and now servicing Eastern Ontario & Western Quebec, Urban Quarry has undergone two more expansions since 1997, including the addition of a state-of-the-art, 45,000-square-foot fabrication shop and impressive product showroom. In our 35-plus years in the business, we've become a trusted and respected custom fabricator of premium quartz and natural stone surfaces.
.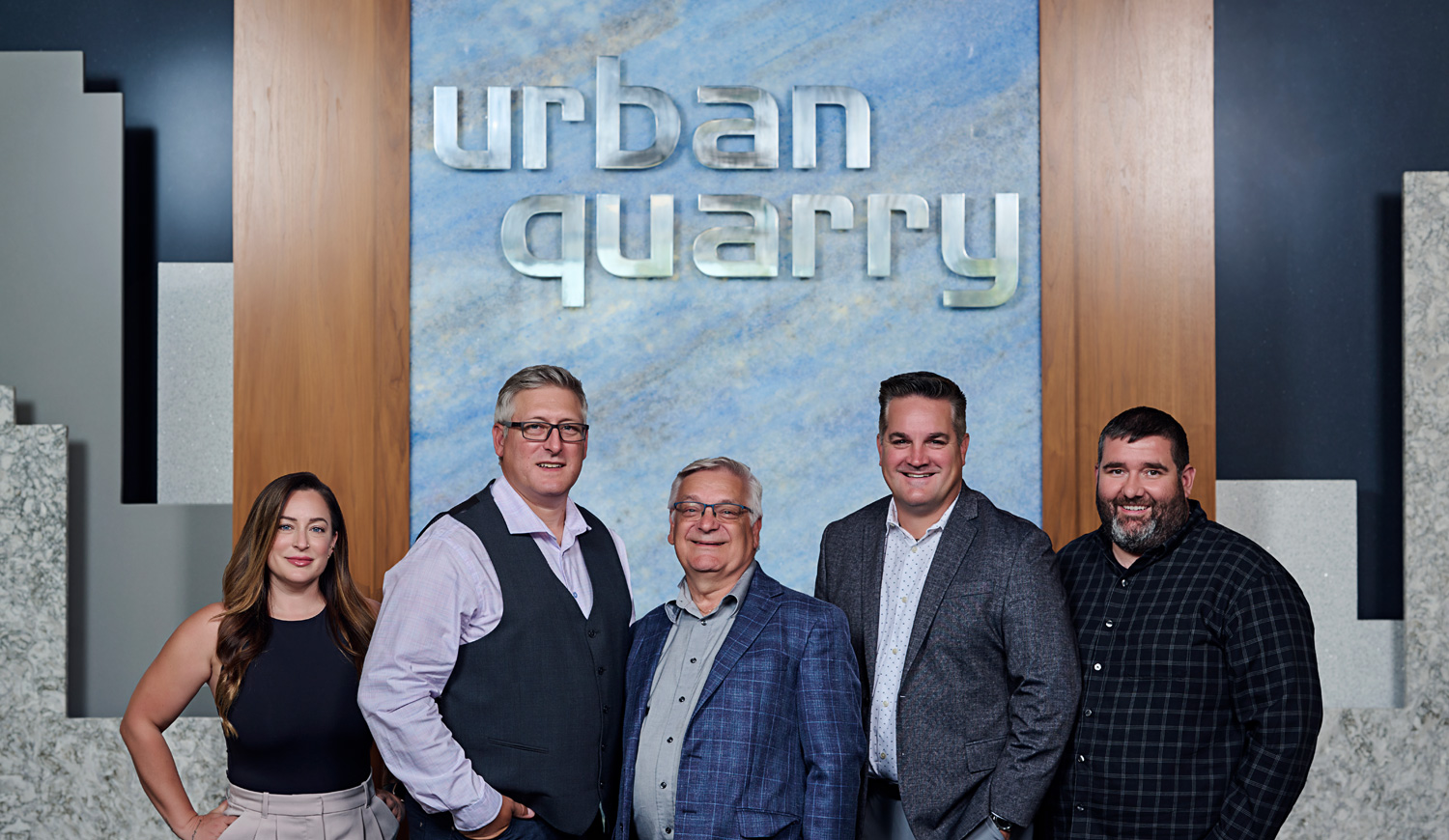 Our Corporate Mission
Urban Quarry is committed to exceeding our customers' expectations through industry-leading product quality, innovative technology, superior craftsmanship and unmatched customer service.
Our Company Vision
To elevate the quality of stone surfaces in every home through the art of fabrication.
Our Core Values
The Urban Quarry family is committed to the core values of accountability, excellence, honesty, loyalty and respect.
Working with Urban Quarry
Urban Quarry works directly with architects, interiors designers, homebuilders and design-build professionals. Our products are also available through an extensive network of kitchen and bathroom dealers.
In our 35-plus years in business, we've developed longstanding relationships with not only with our dealers but also with many Ottawa homebuilders, interior designers, architects and renovators. These invaluable relationships are built on our consistent delivery of top-quality products, outstanding customer service and commitment to technical innovation. At the end of the day, we believe in providing an exceptional experience that keeps our clients coming back.
Our team of 75-plus employees is passionate and knowledgeable about their work, allowing us to act as not only as suppliers, master fabricators and installers but also trusted advisors to our clients. Urban Quarry belongs to a number of associations, including the Greater Ottawa Home Builders Association (GOHBA), the National Kitchen and Bath Association (NKBA), Ottawa Construction Association (OCA) and the Natural Stone Institute (NSI). Some of our staff even sit on boards and committees for these organizations, and we also sponsor a number of their events and initiatives.
With the introduction of our expansive fabrication shop in 2016, along with our impressive product and design showroom, workflow has become increasingly more efficient and modern and the consumer experience has been remarkably enhanced.
Finally, our product warranties are proof that we stand behind what we sell.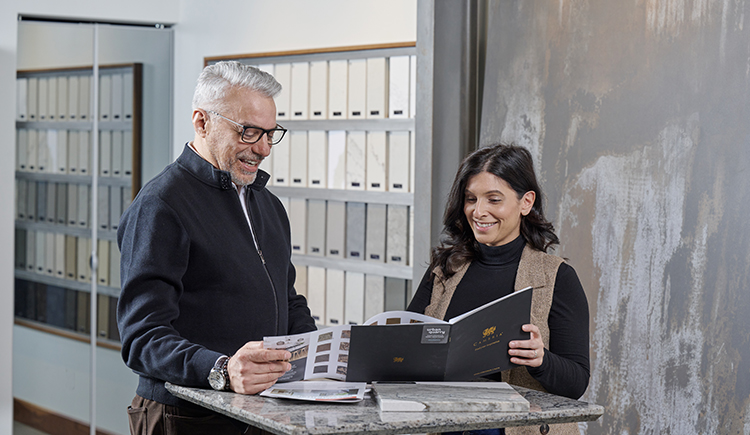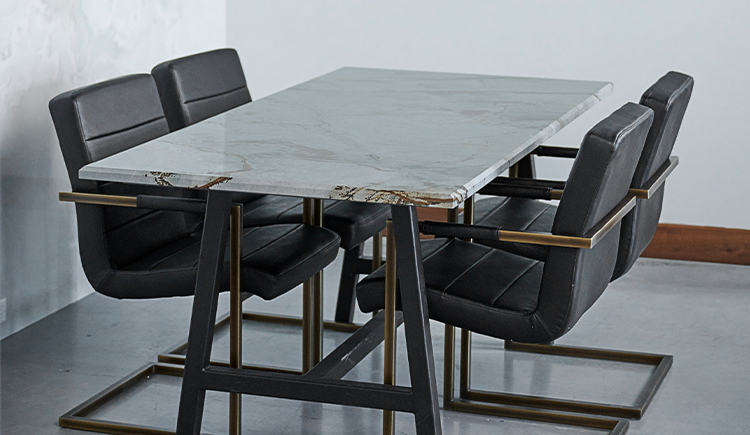 Urban Quarry's Product Commitment
We're selective about the brands and lines we carry — we offer only top products from companies that share our commitment to premium quality, expert craftsmanship and exceptional customer service.
Please see our product page for more details and to explore our extensive selection of quality natural stone, quartz and ultra-compact surfaces.