Cambria Hits Newsstands with Mid-Century Modern Style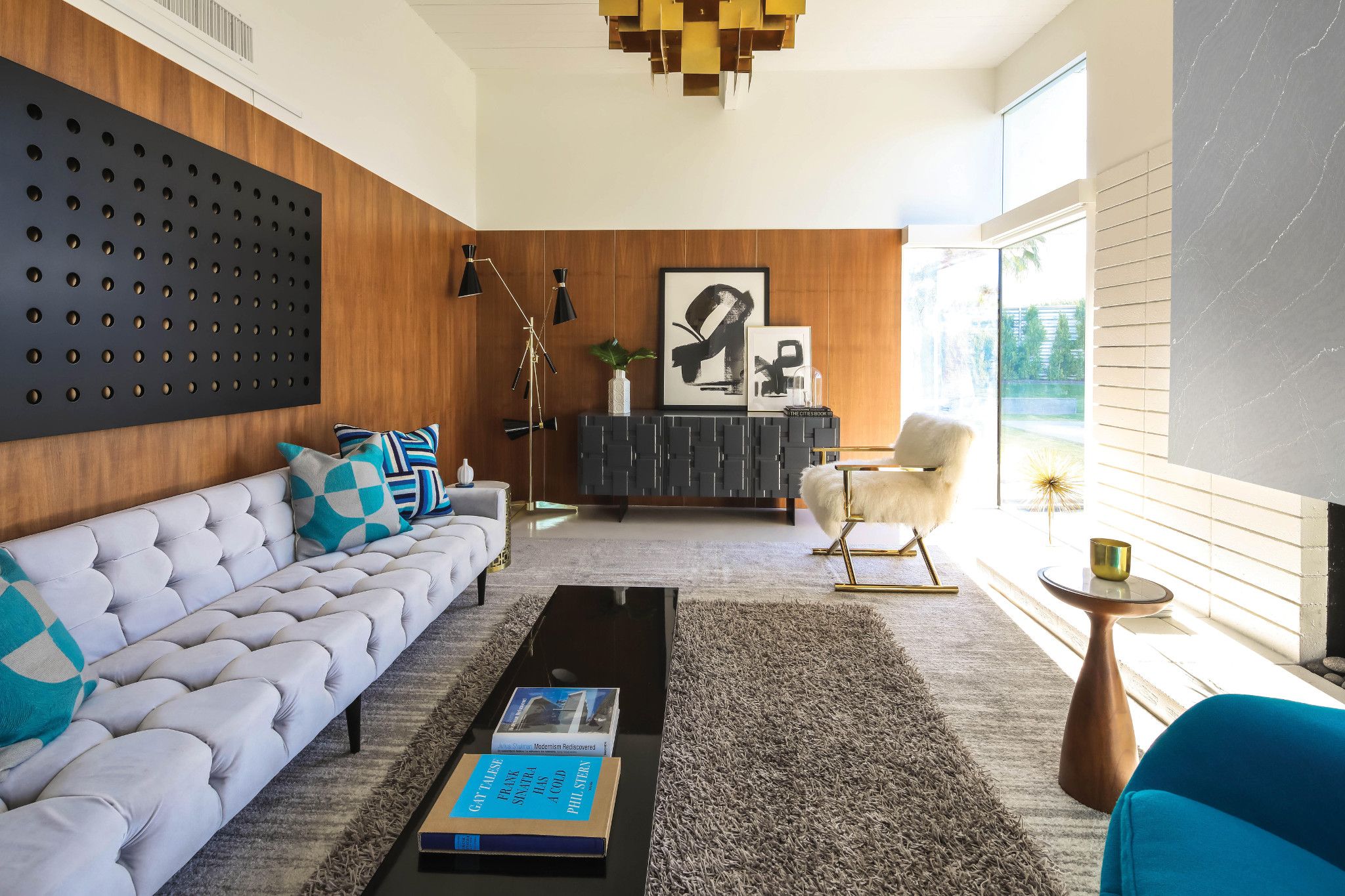 California interior designer, Michelle Boudreau features Cambria stone throughout her mid-century modern home renovation
The appetite for mid-century modern-influenced design is showing no signs of dissipating. Its clean, classic, understated lines, and quality materials create the perfect foundation for any home design project. And it's the perfect complement to almost any natural stone by Cambria.
One person who gets this symbiotic pairing is interior designer, Michelle Boudreau. Featured in the most recent edition of Cambria Style, Michelle recently put her talents to use with hers and her architect husband's vacation home in Palm Springs. The native Californian brings effortless cool to her modern riff on mid-century modern design. Not kitschy in the least, her designs meld warm metals and woods with a clean, cool colour palette and clever combination of products by Cambria.
Going bold in the living room, she foregoes a classic mantelpiece on the fireplace and instead makes a statement, installing a dramatic panel of Cambria Clareanne. In the bright and cheerful kitchen, you'll find a Cambria Ironsbridge backsplash and countertops wrapped in Cambria White Cliff. The soothingly neutral sitting area in the master bedroom features an inviting fireplace clad in Ironsbridge, the same stone featured in the kitchen backsplash. And finally, the spa-like bathroom commands attention with the handsome veined grey Cambria stone known as White Hall – the perfect complement to the custom-made walnut vanity with brass hardware.
When asked why Cambria is her stone of choice, Michelle doesn't hesitate. What I love about Cambria is its beautiful patterning and utmost durability," she says. "It's impermeable. There's no worry about having to seal it or maintain it. It just works as is."
We couldn't agree more, Michelle.
To read the full article about Michelle's retro-modern renovation, click here.