Plant Manager for Urban Quarry within the construction industry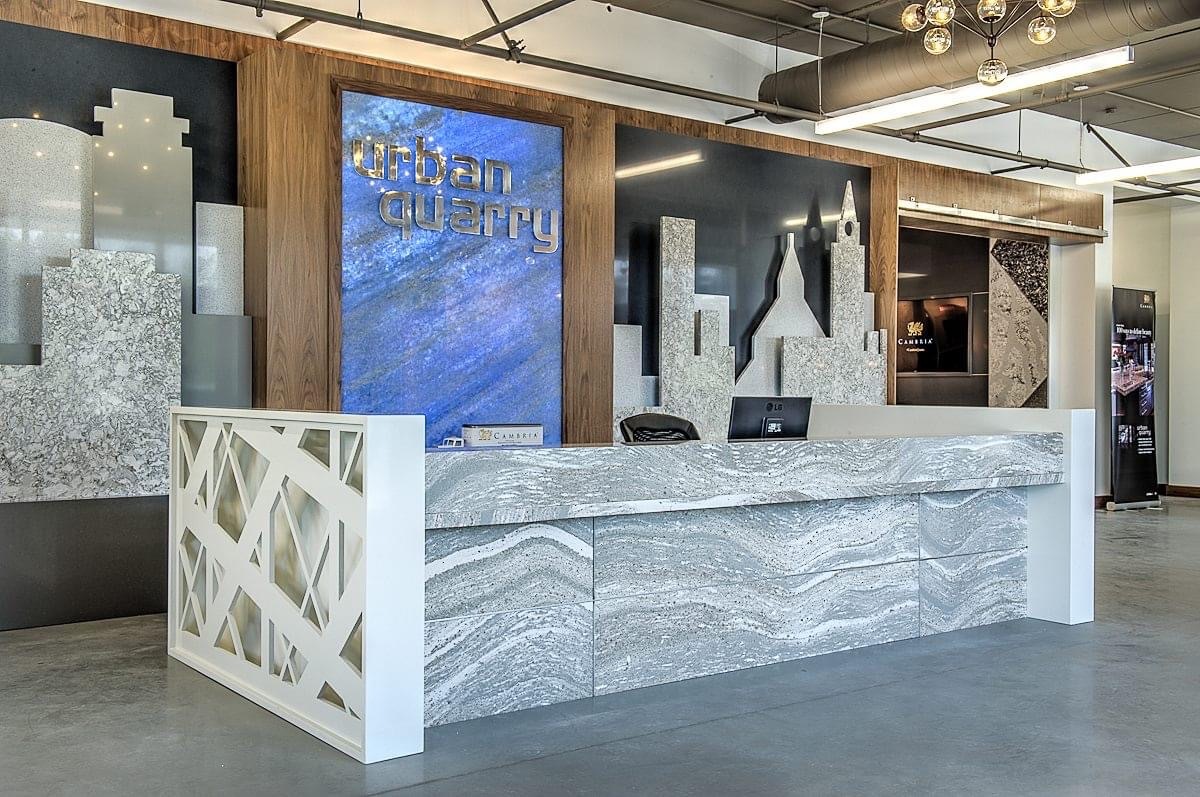 TITLE: Plant Manager for Urban Quarry within the construction industry

REPORTS TO: Director of Operations

SUMMARY: The plant manager will be responsible for managing the day-to-day operations and employees on the plant floor while increasing production and revenue by providing leadership and develop strategic plans. To make sure the plant is running smoothly, quickly, efficiently and safely.

• Working side by side with the management team – Technical Program manager and Field Service Manager
• Shop leads – Yard lead, saw lead and finishing lead – Night supervisor



CORE COMPETENCIES
• Strong Leader
• Excellent interpersonal communication skills
• Analytical mind
• Work effectively with multiple departments
• Multitask and manage multiple projects
• Good problem solving skills
• Ability to manage time and meet deadlines
• Ability to deal with problems swiftly and carefully
• Maintains ability to work in a fast pace environment and consistently achieve deadlines.
• Strong values in Respect, accountability, excellence, honesty and loyalty

JOB RESPONSIBILITIES INCLUDED BUT NOT LIMITED
MANAGING THE PLANT
• Monitor all floor operations, processes and productivity (daily, weekly etc..)
• Ensure all compliance needs are met
• Follow scheduling for a fully operational team
• Develop strategies to increase productivity and production
• Oversee all shipments, incoming inventory, and storage operations
• Coordinate maintenance and repairs to ensure a safe working environment
• Maintain a safe work environment and follow all safety regulations
• Lead the manufacturing group to meet key business objectives
• Delegate duties as occasionally required to meet deadlines
• Respect and respond to direction given by upper Management/Owners.
• Maintain shop and building cleanliness and keep walk ways clean and clear
• Document in Moraware all necessary information on jobs.
• Overtime as required

MANAGEMENT OF EMPLOYEE'S
• Hire and train new employees
• Make staffing decisions, from both a quantity and quality standpoint
• Ensure that all reporting employees adhere to company policies and procedures
• Practice conflict resolution among departments and employees
• Daily team huddle with departments
• Motivate staff to complete work.
• Assist Shop Staff as required
• Ensure shift transfers knowledge, transitions and stages for the next shift.
• Optimize productive time for employees by eliminating unnecessary processes

REPORTS
• Prepare operating reports and budgets
• Report and track expenses to reduce costs
• Analyze production metrics and data to determine areas to improve
• Accurately forecast labor for event and non-event related scope of work.
• Monitor and manage labor costs and overtime

*Perform other duties as required

PLANT MANAGER REQUIREMENTS AND QUALIFICATIONS
• [2] or more years' previous management experience in an manufacturing environment with proven leadership abilities.
• Post-Secondary diploma or degree in a business technical field.
• Effective leadership skills, with a strong focus on plant and business processes.
• Able to identify key issues; creatively and strategically overcome internal challenges or obstacles.
• A clear and solid understanding of personnel policies, practices, procedures and other operational issues faced by the organization.
• Sound analytical thinking, planning, prioritization, and execution skills.
• A well-defined sense of diplomacy, including solid negotiation, conflict resolution, and people management skills.
• Computer literacy