Work With Us | Join #TeamUQ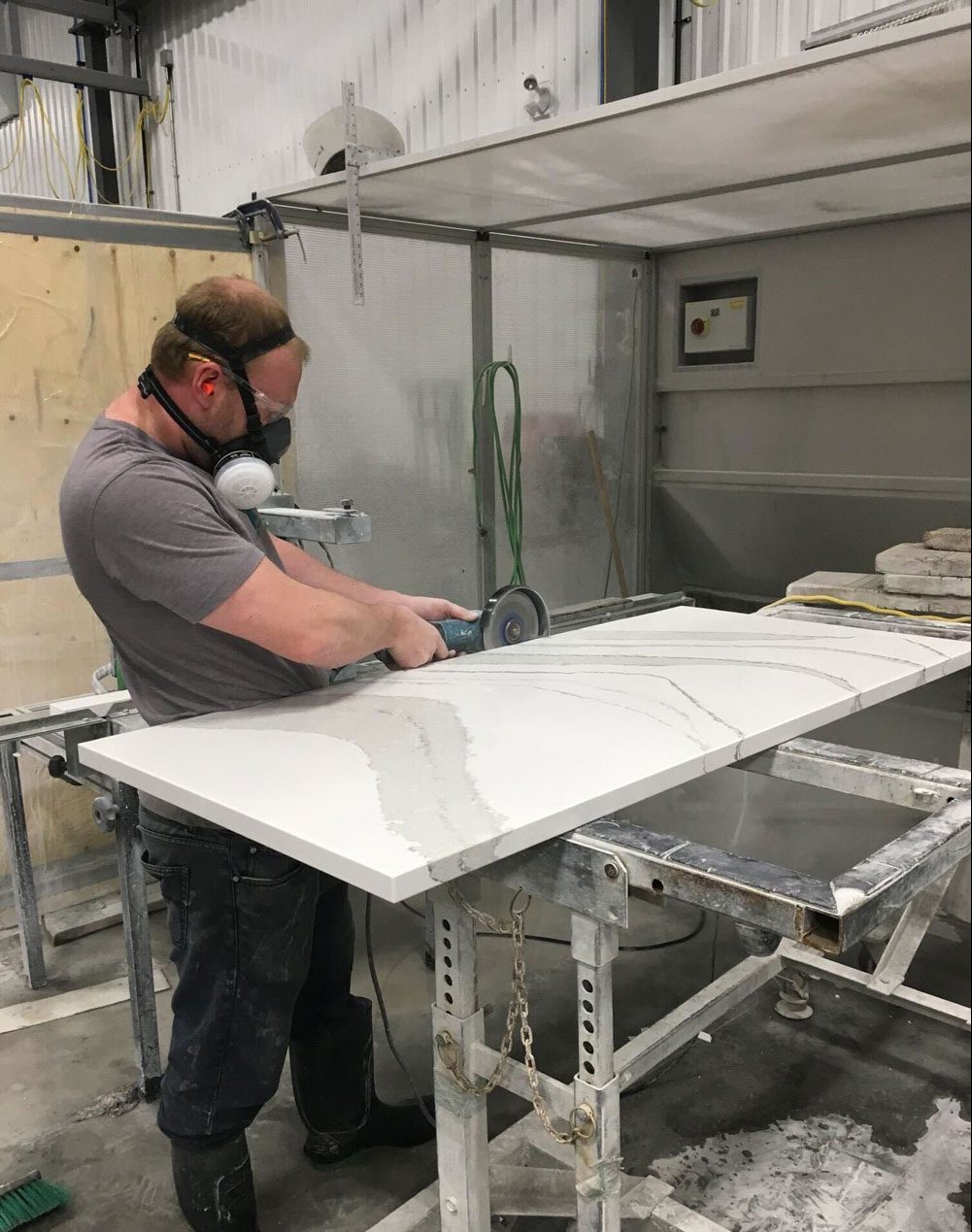 For over 35 years, the Urban Quarry team has been delivering top-quality custom products, outstanding customer service, and technical expertise and innovation in all that we do. Providing this exceptional experience is something we pride ourselves on. The ongoing relationships we've built with our clients – homebuilders, interior designers, architects, and renovators – have put us in a position of significant growth, for which we are so grateful.
If you follow us on social media, you've probably noticed lately that we are looking to fill a variety of positions in our fabrication shop, including:
These are great opportunities for motivated, reliable, and well-organized individuals to join our team at Urban Quarry.
Maybe you can help us find our next Rock Warrior! If you, or someone you know is interested, visit our Indeed page for detailed job descriptions and to apply.
More Reasons to Join #TeamUQ
In addition to competitive pay, as a member of our team you receive medical, dental, vision, travel, and life insurance benefits (single and family benefits), paid vacation and holidays, RRSP matching, free parking, free monthly catered lunches, and professional career development.
As a family-owned and operated business, we have such a close, supportive team environment with individuals who are inclusive, welcoming and diverse. We truly enjoy spending time with each other and often participate in social team-building events and celebrate holidays with lunches and special treats.
Plus, can you think of a better opportunity to work on the most advanced, state-of-the-art, high-tech machinery? It's such a cool and supportive place to work!
"If you are someone who loves teamwork and is goal-oriented, Urban Quarry might just be the place for you. I've found the culture to be a very supportive and nurturing one so far and I feel appreciated for the work I do."
Visit our Careers page for more information and testimonials from the team!