Urban Quarry Collabs with Cuisines Verdun for the Jérôme Ferrer Kitchen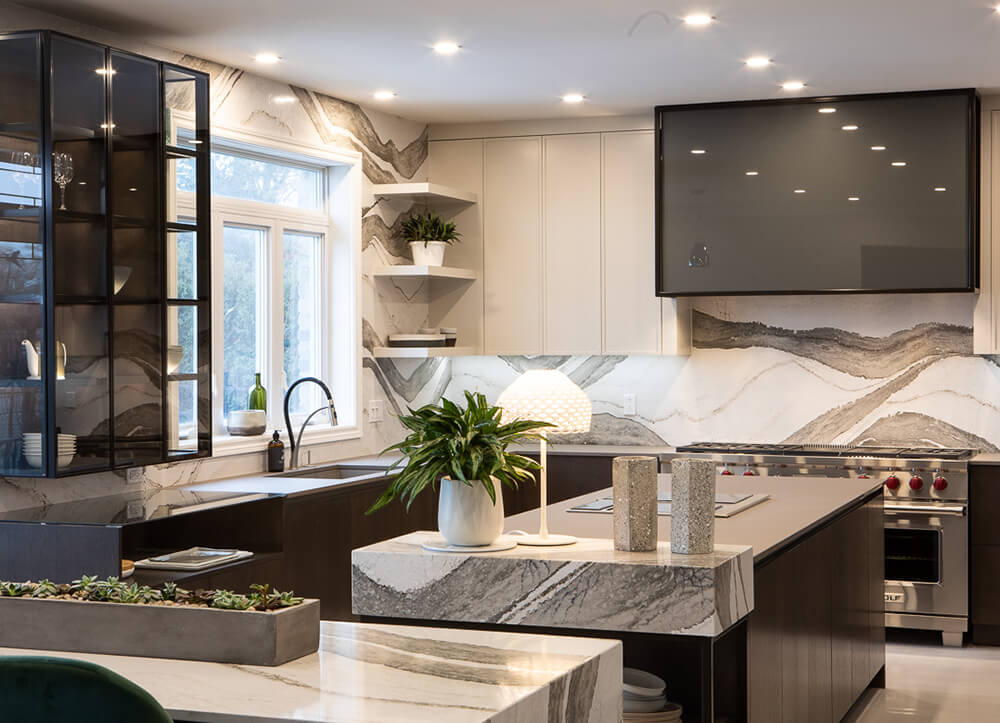 Urban Quarry was proud to work on a very special project for Cuisines Verdun, a kitchen and bathroom supplier with showrooms in and around the Montreal area. The project was completed for a large marketing and promotional campaign in collaboration with top reputable chef, Jérôme Ferrer.
The team at Cuisines Verdun came up with a personal kitchen for Ferrer based on his needs, and the latest trends on display at the Milan Furniture Fair from spring 2018 – which showcased trends in terms of the latest materials, surfaces, and ambiances.
Jérôme Ferrer's needs were relatively simple: to create a contemporary place, a more functional workspace to possibly present his recipes in front of the cameras, a full-size gas stove and the incorporation of a Teppanyaki plate. Cuisines Verdun did all the renovations of the kitchen in the fall of 2018, which included everything from demolition to electricity, plumbing, furniture and more.
Urban Quarry was excited to work on the project by selecting a design that would match the elegance and practically of the kitchen space. We decided on Cambria Skara Brae for the design for both counters and backsplash. Skara Brae is set against a bone-white backdrop with bold translucent olive green veins with subtle white and black throughout. We felt it worked perfectly in the design Cuisines Verdun had imagined for Montreal's top chef.
Cuisines Verdun captured their design experience, everything from inspiration to project coordination in a series of online videos "The Making of a Remarkable Kitchen", which can be viewed here.
To see more of the promotional coverage captured from Montreal.tv, click here