Not just countertops … welcome to Cambria SURFACES!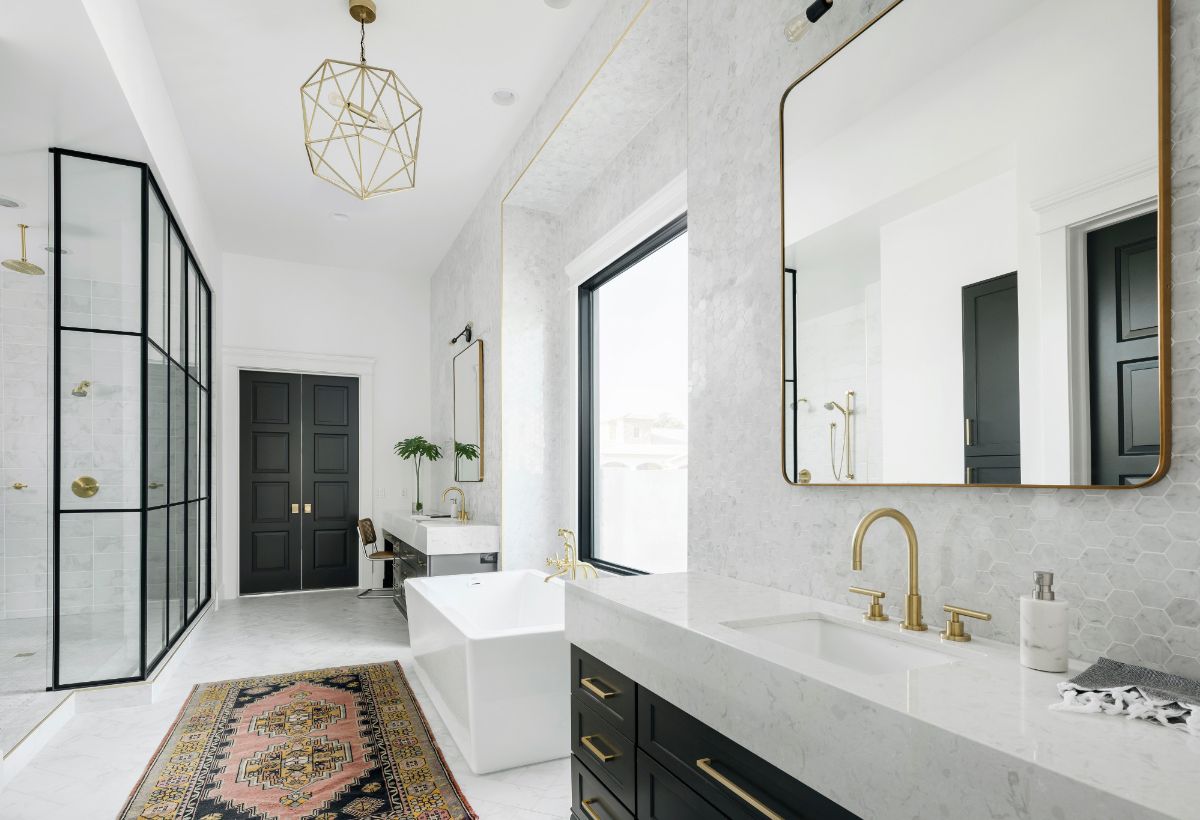 Your countertop is usually one of the first things you decide on when designing your kitchen and bathrooms, right? The design, the style, the finishing details all make a difference when it comes to the overall look and feel of your room. BUT, don't stop there. Cambria is an excellent surface choice for more than just countertops and vanities!
We've started to think outside the box (or should we say, outside the slab) and now our customers are using Cambria for a variety of other surface applications including their shower and tub surrounds, furniture tabletops, accent pieces, fireplace surrounds, desktops, wet bars and window sills. Because Cambria is available in 1-3 cm thicknesses and over 120 designs, there are really endless possibilities for Cambria surfaces throughout your home. Don't forget that various edge profiles can create the appearance of thicker slabs, and quartz is by far one of the hardest minerals found in nature – Cambria is actually 93% natural quartz, and stronger than its granite cousin.
Want a backsplash to go with that countertop? Create another layer of visual interest with a Cambria quartz backsplash in your kitchen. Available in either tiles or full slabs, a quartz backsplash adds a touch of sophistication to the space, and because it cleans with just soap and water, it's a low-maintenance, high-value addition to your high traffic kitchen zone.
Flooring too! Beautiful and durable, quartz floor tiles are a great option in various parts of your home, or even a commercial residence. You might want to opt for tumbled or honed finishes to increase traction, and make sure your subfloor is strong enough to support the weight before installation.
In case you didn't know, Cambria surfaces are nonporous and NSF 51 certified for food and splash zone use. There really is no safer surface for consumers than Cambria quartz.
Endless possibilities when your creative mind comes to life! See what's trending now in the latest edition of Cambria Style.