Expanded Product Offerings Now Available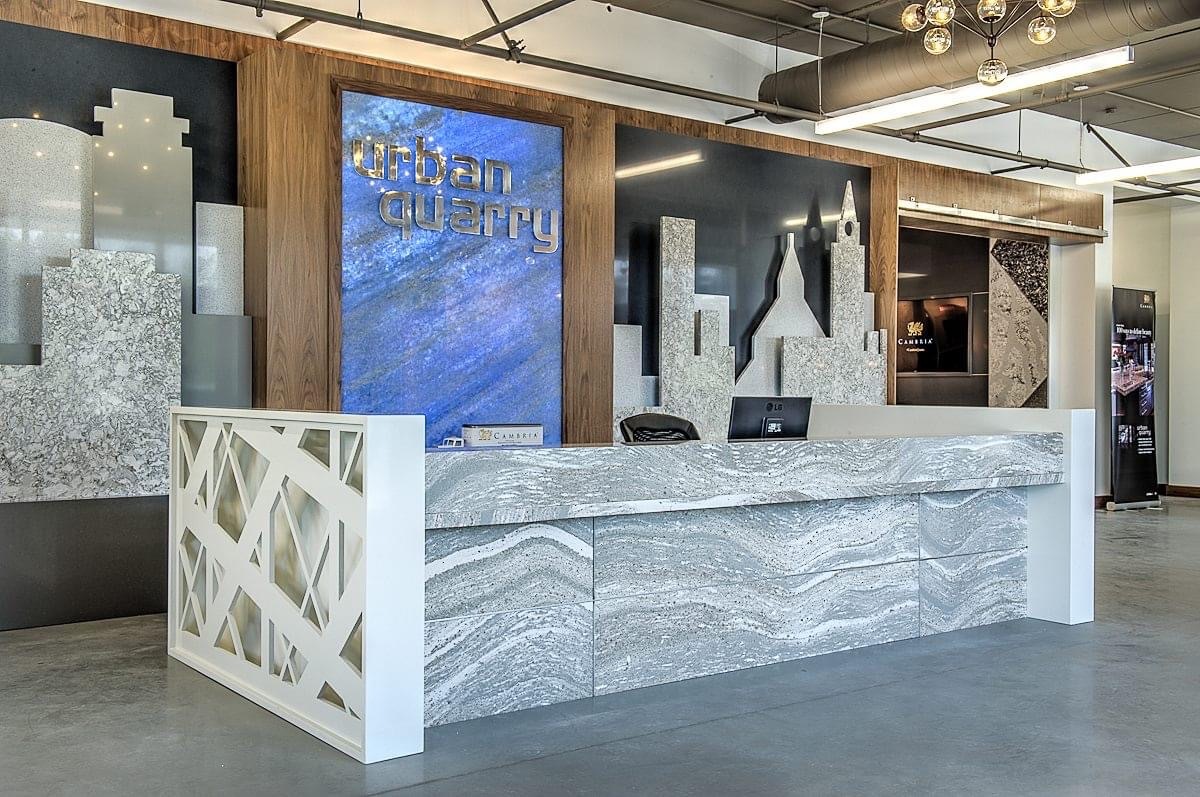 We're listening. For over 30 years, Urban Quarry has been committed to exceeding customer expectations with quality products, expert craftsmanship and unmatched customer service in Eastern Ontario, Western Quebec and Montreal. And now, in response to customer feedback, changing market demands and shifting business needs, we are thrilled to announce that Urban Quarry has expanded its product lines in order to better service the needs of all our customers.
In addition to the natural stone and Cambria Quartz products that we have always provided, we are now offering the following premium quartz and ultracompact brands and product lines:
Silestone and Dekton by Cosentino
Silestone is made of more than 90% pure quartz, and available in more than 80 colours and textures – the ideal surface for interior design, kitchen and bathroom countertops, and other applications. Dekton is a sophisticated ultracompact surface – a whole new and original product category in which raw materials are blended to produce the latest technological product in the industry. High durability and versatility for both residential and commercial projects.
Caesarstone manufactures premium quartz surfaces, which are used in both residential and commercial projects. Raw materials are blended at a ratio containing approximately 90% natural quartz aggregates with pigments and polymer resins.
Made in Canada. HanStone quartz is known for its superior quality and exceptional design, with over 40 unique colours and patterns to draw inspiration from. The go-to-choice for interior designers and homeowners alike, it's distinctly beautiful and naturally Canadian.
More to Come in 2020
And that's not all. We have more exciting product announcements planned for 2020, including the introduction of porcelain and wood surfaces! Stay tuned for more information, and feel free to connect with any of our Account Managers to learn more about how we can support you and how these new product lines may be perfect for your next project.
Looking forward to working with you in 2020 and beyond!