Urban Quarry 2020 Year in Review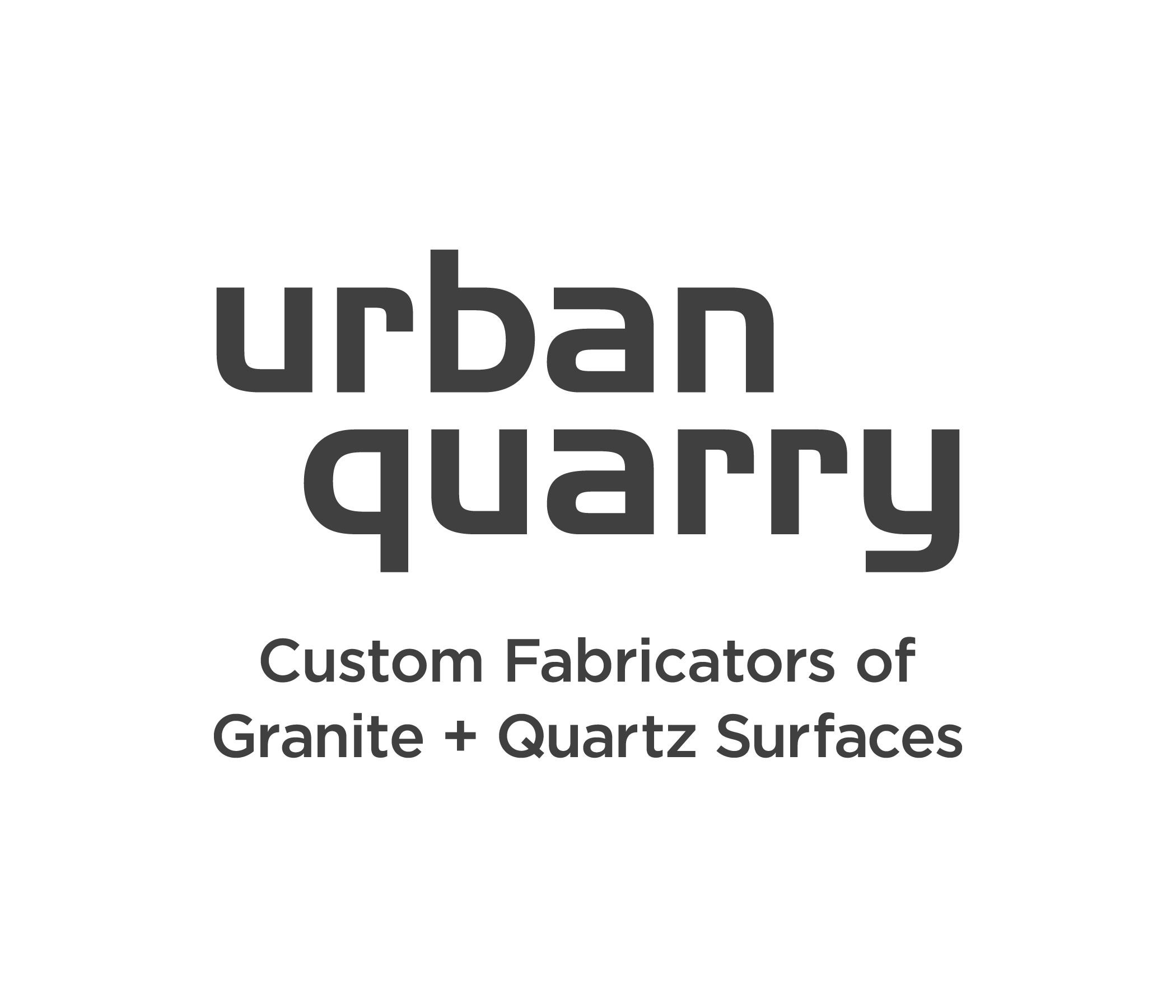 2020, as unpredictable a year as they come but despite that, the Urban Quarry team has certainly accomplished a lot. The year started strong, and our vision, missions and goals for the year were executed … after a few pivots and bumps along the way. We want to take this opportunity to express our gratitude to all of our customers, industry partners and most importantly our UQ employees. All of your efforts, hard work and commitment to working together throughout these challenging and difficult pandemic times have not gone unnoticed.
Going Virtual
When the pandemic hit in March, we quickly adjusted to a new way of life. We closed the showroom to the public while our Sales team started working remotely offering virtual assistance and one-on-one appointments via email, Zoom, and GoogleMeet. We introduced virtual slab viewings, product samples by curb-side pick-up and new safety procedures in the office and showroom. In the summer, we re-opened the showroom by appointment only and have continued these protocols to date.
As a reminder, appointments can still be made by emailing our team at reception@urbanquarry.ca.
Supporting Our Community
While in-person events and fundraisers were cancelled this year, our team continued to show our support for organizations that matter most to us, including The Royal Mental Health Centre. On September 27th, our "Rock Warriors" team walked in the first ever Shopper's Drug Mart Virtual Run for Women. Together, we raised $3,500 and corporately matched donations up to $1,500 for a total of $5,000 donated the charity. Wanting to help even further, we made an additional donation of $5,000, for a total of $10,000 to show our support for all the work The Royal has been doing to keep our community healthy, this year more than ever.
Exciting Change in Direction
In November, Urban Quarry Founder and CEO, Laurent Bellavance officially announced that he is taking his first steps towards retirement. Laurent has still been helping guide the management team through this next chapter of growth as we enter a new calendar year, and he will continue to be an advisor to the ownership team. We are so grateful and proud of his successful career, 35 years in the making, which has brought us to this point.
During that same time, we announced the appointment of Bob Gould as Urban Quarry's new company President. Bob has transitioned into his new role nicely providing strategic guidance and leadership in the execution of Urban Quarry's mission, values and corporate goals while also maintaining his position as Director of Business Development. You've likely seen Bob engaging, virtually connecting, and actively building business with our fellow industry leaders.
Ottawa Renovates
We were honoured to be featured in an 8-page spread of the "Special Renovation Report" in Ottawa Renovates magazine. The spread featured a full break down on everything Urban Quarry including the process of working with us, choosing the right edge profile design, our elite partnerships and product brands, as well as a sneak peek at what's coming in the new year.
You can read it here: here
So, what's coming soon?
One of the newest partners we'll be sharing soon is the soon-to-be, Caribou Wood Products for butcher block countertops or islands. We're also excited to partner with Bristol Sinks and Franke Kindred Sinks – an added bonus for those looking to purchase directly through us and simplify the fabrication and installation processes. Look for more on this in January!
We have made some significant updates and renovations to our showroom as we continue to introduce new products and brands. If you'd like a tour (COVID-friendly of course), please email and book an appointment reception@urbanquarry.ca for the new year.
As a reminder, our showroom and offices will be closed from December 24th to January 3rd, 2021 (re-opening Monday, January 4th).