Mental Health Matters: Supporting Our Community in Times of Need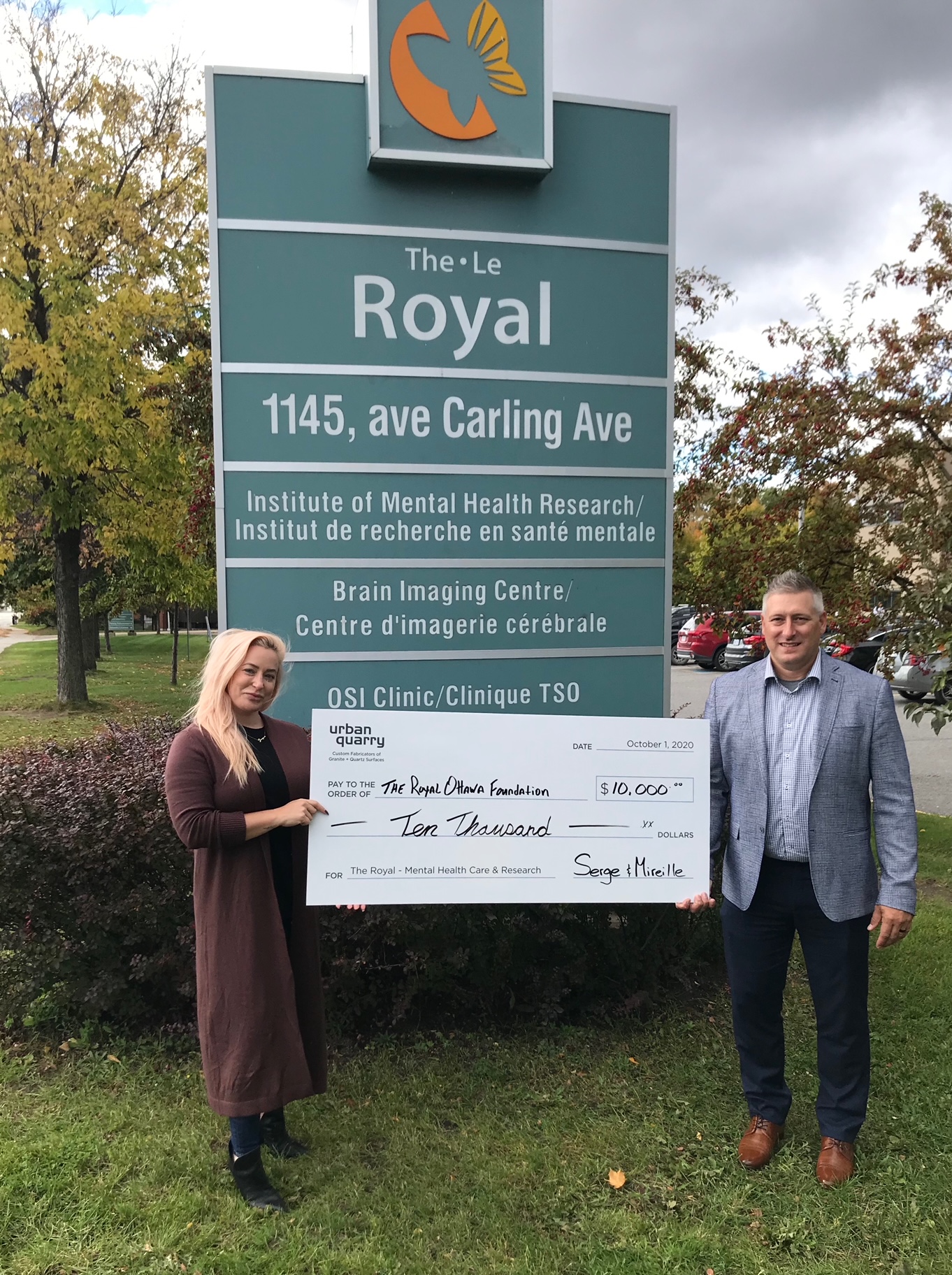 From health concerns to additional work related pressures, the COVID-19 situation has created a number of disruptions in our lives that have caused feelings of stress and anxiety. We are all navigating through these unchartered waters, but one thing for certain; whatever you might be feeling –we're all in this together.
In an effort to help raise awareness, and in recognition of Mental Health Awareness Week running from October 4th to 10th, our team wanted to take this time to draw attention to something really important for all of us right now. Mental health.
The most important thing we can focus on, especially in any time of distress, is to take care of ourselves, physically and mentally, because getting the proper care now may help prevent more serious mental health issues down the road.
Director of Community Building at The Royal Foundation, Tracey Welsh, states, "A mental illness crisis is looming as millions of people worldwide are forced into isolation, poverty and anxiety by the pandemic of COVID-19. Often referred to as the "silent pandemic," with the predicted upswing in the number and severity of mental illnesses, the need for mental health support is stronger than ever.
The Royal's Foundation is so grateful for corporate leaders like Urban Quarry who raised their hands and said they wanted to help. With Urban Quarry's support, The Royal will continue to respond to this crisis by investing in developing more rapid response mental health programs via remote therapies, working proactively with people known to have depression and anxiety, and supporting those in acute impoverishment.
We are thankful that Urban Quarry, realizing that the mental health and wellbeing of our community is being severely impacted by the COVID-19 crisis, took action to help ensure our community's mental health remains a priority to be addressed urgently."
At the beginning of April, The Royal opened the C-Prompt Clinic to meet urgent mental health needs while other services in our region were closed or scaled back due to the COVID-19 pandemic. Now that many mental health services are resuming, the C-Prompt Clinic is winding down. Although always intended to be temporary, the C-Prompt Clinic is exemplary of the kind of service The Royal wants to be able to provide.
How Urban Quarry Is Giving Back
As a family-owned and operated business for over 30 years, Urban Quarry has always been dedicated to the health and wellbeing of our staff and our Ottawa community. As an organization, we are so proud and fortunate to be able to give back, both in volunteer time and financially. In the past, our team has participated in a number of fundraising events from walk/run races to golf tournaments, and more!
While this year might be logistically different in terms of in-person fundraising events, our team has been dedicated to continue supporting The Royal Mental Health Centre. On September 27th, our "Rock Warriors" team walked in the first ever Shopper's Drug Mart VIRTUAL Run for Women race. Together, we raised $3,500 and corporately matched donations up to $1,500 for a total of $5,000 donated the charity. While this year's tournament was postponed until 2021, we are also proud Annual Hole Sponsors for TRUEdotDESIGN's Fore-Play for Charity golf tournament which has raised over $40,000 for The Royal Mental Health Centre over the last five years.
Wanting to help even further, we decided to make an additional donation of $5,000, and on October 1st, we presented a cheque to The Royal's Foundation for $10,000 to show our support for all the work they're doing to keep our community healthy.
Urban Quarry VP of Sales and Marketing, Serge Bellavance, said, "Protecting and nurturing the mental health of our staff and their families has been crucial as we continue to navigate through the various stages of the pandemic. For such a long time, as a company, we have supported The Royal and its programs, and now more than ever we recognize the importance of their work as we see how it directly impacts our community in times of great stress."
Eye-Opening Statistics
* Over The C-PROMPT's 17-week run, the clinic received 910 referrals, almost 14 new clients/day.
* About half were aged 21-40, and two-thirds were women.
* The majority of referrals were for depression and anxiety, in some cases quite severe.
* Not all were directly due to the pandemic, but many cases were referred to as "COVID-accelerated".
* Many patients had feelings of isolation, and fear of COVID-19 either for themselves or their family members.
* Others had suffered economic harm from the pandemic causing depression and anxiety. Others were suffering from substance abuse disorders.
As most fundraising community events have come to a halt until 2021, and with a greater financial strain on the economy, The Royal has expressed an increased need for funds and services due to how the pandemic has affected the mental health of our community.
Simply stated, our community needs to help.
For more information about The Royal, click here.
To support mental health in our community, you can donate here.
#Leaders4MH